Follow up Sport England's iconic This Girl Can campaign with work that would inspire even more women to get out there and break a sweat.
An integrated campaign, spanning TV, social, digital, OOH, print, content, and more. 
The TV features Maya Angelou's Phenomenal Woman, showcasing girls and women across the UK being active. You can watch this here: https://youtu.be/BZoXyIxqFRc
​​​​​​​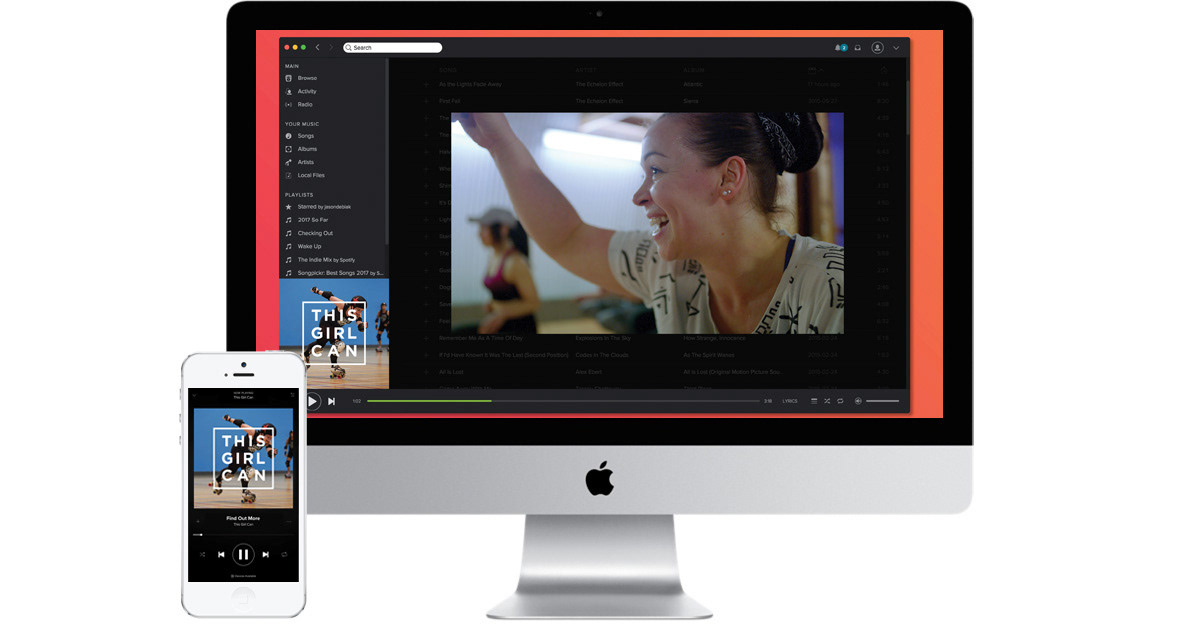 data driven creative - Spotify Targeting
One of the goals of the campaign was to encourage women who'd stopped being active to start again and give it another go. This posed a challenge – how to reach these women whose only commonality was what they weren't doing. 
So we had an idea to, for the first time ever, target playlists on Spotify that weren't being listened to. We reached out to women who had listened to a work-out playlist in the past, but who hadn't within the last thirty days, serving them our ad and driving them to more inspiring content. 
The activity reached more than a quarter of a million women across the UK who'd taken time off physical activity, sponsoring their listening session and taking over their desktops with a brand film to inspire them to dust off their workout playlist and get moving.
As well as working on the Spotify execution, I was also the Art Director on social channels. My challenge was updating the look and feel from the past two years to fit in with the new campaign. This was achieved by bringing in elements from the new TV ad to all parts of social. Not only did we use the new imagery, but we also brought the colourful end frame to life in social.